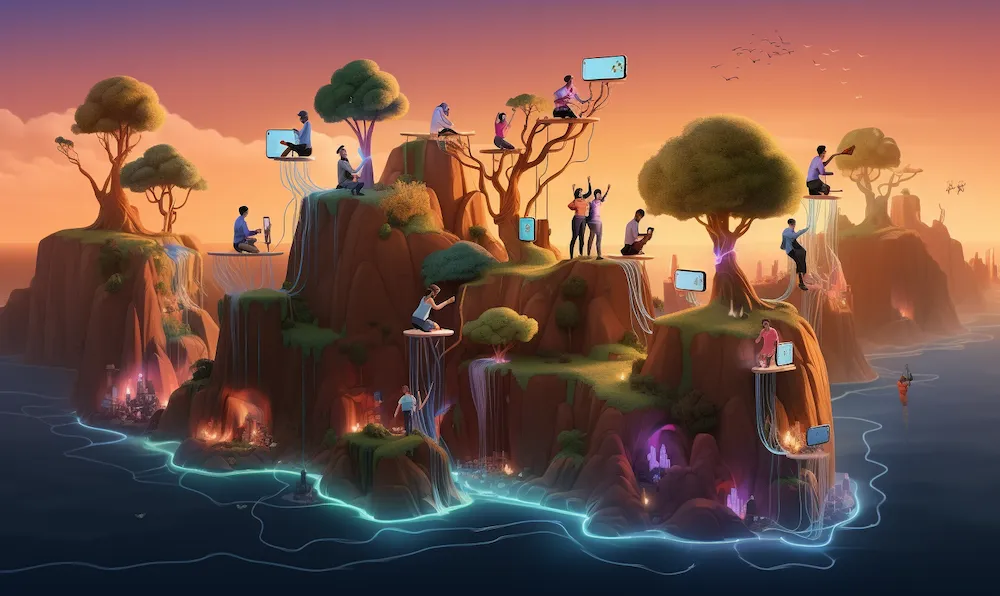 Swipe, Click, and Connect: iOS Apps to Video Chat with Random Souls! 📱💬
Hello, digital explorers! Ever felt the urge to dive into a spontaneous chat with someone from the other side of the world? Or maybe share a quick laugh with a stranger during a coffee break? Well, technology has got you covered. Here's a fun fact to kick things off: Did you know the idea of connecting randomly with strangers dates back to the times of ham radios? 📻 Cool, right?
Now, let's explore some iOS apps that sprinkle a little unpredictability into your digital life!
Roulette.Chat: Our very own! 🌟
Fun Fact: With millions of users every month, there's a chance you might just bump into your neighbor or someone from a continent away. Talk about a digital lottery!
USP: Seamless interface, smooth video quality, and a safe environment to meet new folks.
Omegle: The OG of random chats.
Fun Fact: "Omegle" might sound like a fancy Greek word, but it doesn't really mean anything in Greek! 🏺 It's a fun name for a platform that's been connecting random people since 2009.
USP: Text and video options. Anonymity is its middle name.
Chatroulette:
Fun Fact: Chatroulette inspired many offshoots (including our app, Roulette.Chat!). It was the app that made random video chatting a viral sensation in 2010.
USP: Unpredictable (sometimes too unpredictable) but it's like a roller coaster – thrilling!
Azar:
Fun Fact: Users have made over 80 billion matches on Azar. That's like every person on Earth connecting 10 times!
USP: Swipe and match feature. Feels like a blend between Tinder and Omegle.
Holla: Chat & hang out.

Fun Fact: Despite its hip name, it's not just for the cool kids. People of all ages have jumped on the Holla wagon.
USP: Fun video filters to jazz up your conversations.
Monkey:
Fun Fact: No, it's not about chatting with monkeys 🐒 (though that would be fun!). It's designed for the Gen Z crowd.
USP: Short video chats. Think of it as TikTok meets Omegle.
Now, before you dive in, remember: Safety first! Always avoid sharing personal details, and be respectful. The digital world is vast, and every chat window opens a portal to a new adventure. But always make sure it's a safe and respectful journey for both you and your chat partner. 🌏💬
Happy Chatting, iOS adventurers! 🍎📱✨