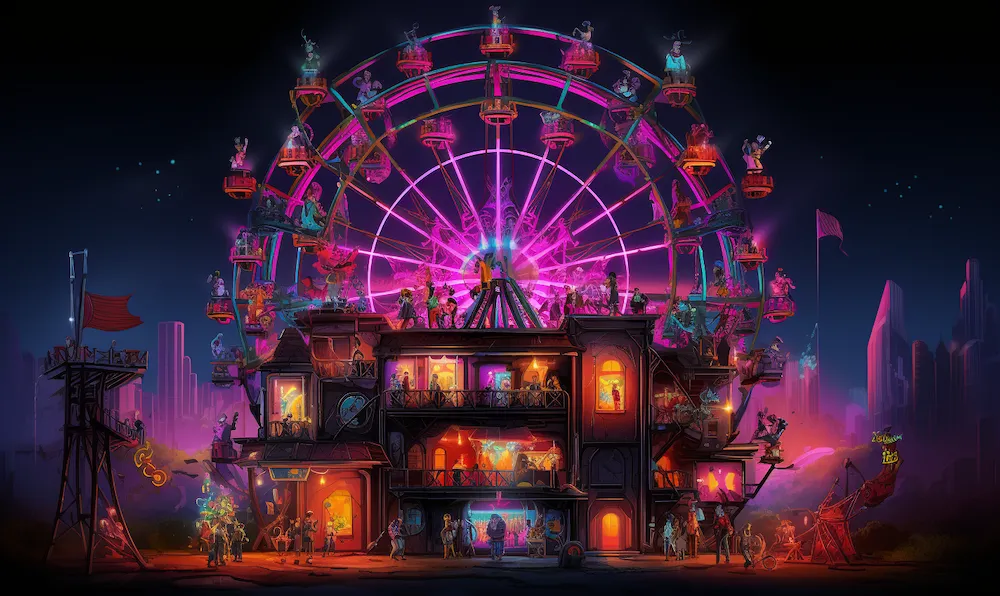 Spin the Wheel of Online Conversations: Websites Like Omegle 🎡
Hello, curious internet traveler! Ever been in the mood to dive into the ocean of online conversations but aren't sure where to start? Well, you might have heard of Omegle, the pioneer in random video chats, but the digital realm is vast. Let's journey through some similar chat galaxies where you can potentially meet people from all over the world. 🌍✨
1. Omegle: 🎉 Starting with the OG!
Fun Fact: Omegle started back in 2009. That's right, before Instagram's first photo and when the iPhone 3GS was the latest tech! It offers text, voice, and video chats.
2. Chatroulette: 🎰
A name quite familiar to us, eh? Roulette.Chat is inspired by it. With Chatroulette, you spin the digital roulette wheel to land on a random conversation.
Fun Fact: It was created by a 17-year-old Russian student in 2009. Talk about young talent!
3. Roulette.Chat: 💬
Hey, that's us! At Roulette.Chat, we prioritize safety while ensuring you have a seamless chatting experience. We're like the cool new kid on the block, always improving and bringing fun features for our millions of users!
Fun Fact: Did you know that on an average day, people from over 100 countries chat using our platform?
4. Tinychat: 📺
Imagine a virtual room where you and your newfound online pals can video chat together. That's Tinychat for you!
Fun Fact: Tinychat rooms can host up to 12 video feeds and several audio feeds simultaneously.
5. ChatRandom: 🎲
Another spin on the chat roulette formula, ChatRandom lets users choose from a variety of chat rooms or simply go with the flow with a random chat.
Fun Fact: ChatRandom can be used in 25 different languages. Parlez-vous français?
6. Bazoocam: 📸
Popular in France, this Omegle alternative throws in a twist: multiplayer games. Chat, laugh, play - triple the fun!
Fun Fact: Many users turn their Bazoocam sessions into impromptu language exchange lessons. Oui Oui!
Safety Tip ☝️: Always remember to keep your personal information safe, avoid inappropriate conversations, and use platform-specific safety features. Your safety is as important as your fun!
So, the next time you're looking to chat with someone from the other side of the globe or just the other side of your city, these platforms have got you covered. Dive in, explore, and remember: a conversation can be the start of something wonderful! 🌟🗨️🌐